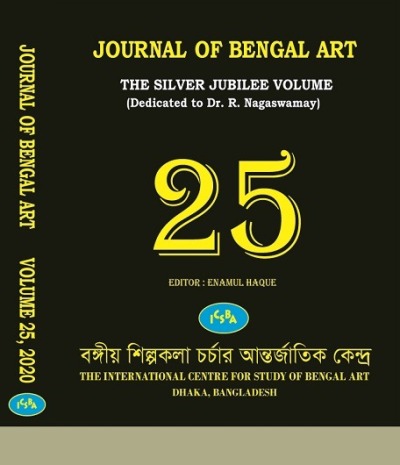 Vol. 25, 2020: 856 Pages, Plates 482 B/W and Color 143; Size 11" x 9"; Tk. 5000/ US $ 100
A K M Yaqub Ali :Aesthetic Aspects of Stone-Carving Art of Muslim Architecture of Bengal (13th- 16th Century).
Anna A. Ślączka :Lost and Found? A Note on Two Images of Dancing Śiva from Bangladesh.
Chotima Chaturawong :Reliefs of Vishnu Anantasayin: Vaishnavism of The Pyu, Mon, and Burmese.
Claudine Bautze-Picron :Unpublished or Little Known Viṣṇu Viśvarūpa Images from Eastern India
Dhriti Ray :The Portuguese Legacy Over the Bengali Cultural Heritage.
Joachim K. Bautze :Fedor Jagor, Traveller, Explorer, Photographer.
Gerald Kozicz :Considerations About the Meaning of the Stupa on Pāla Stelae
read more