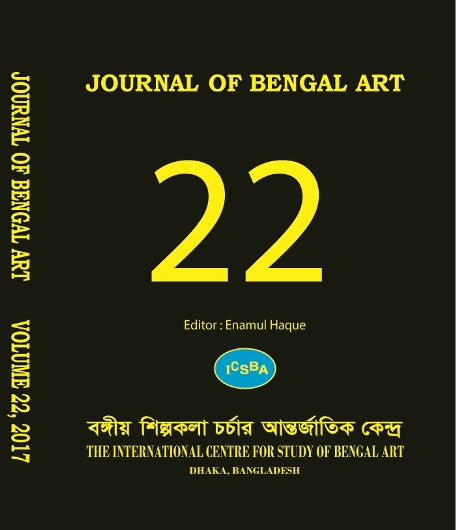 Vol 22, 2017: 300 Pages, Plates 112 B/W and Colour 78; Size 11" x 9"; Tk. 1500/ US $ 45.
Vincent Lefèvre: Rāmapāla, Rāmāvatī and the Last Glory of Mahasthan.
Yusuf Siddiq: Notes on Some Later Arabic and Persian Inscriptions of Bengal.
KumKum Bandyopadhyay: Recent Study of the Sculptural Remains from Bela, District Gaya, South Bihar.
Kanad Sinha
&
Dev Kumar Jhanjh: Reconstructing a Sacred Site: A Story of Temple Building, Political Rise and Some Brāhma]a Governors of Gaya.
read more