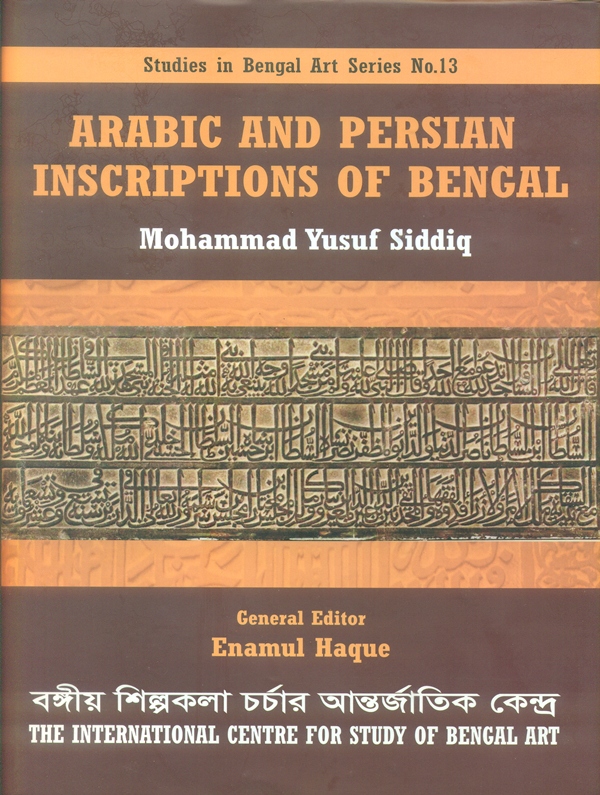 SBAS NO. 13. ARABIC AND PERSIAN INSCRIPTIONS OF BENGALTk. 5000/US $ 100.
Inscriptions serve as a missing link to the past offering many historical clues not available elsewhere. Bengal seems to be one of the earliest regions to use Persian for architectural inscriptions. Arabic and Persian inscriptions form a significant element of Islamic architectural decoration due to their aesthetic appeal. They are rich in textual contents, artistic manifestation and diversity of forms. They shed fresh light on the cultural dynamics of a crucial period of the history of the eastern part of South Asia and help us understand the complex religious transformation process in the region. These epigraphic evidences suggest religious harmony, cultural continuity and understanding among peoples of various identities in the past. It appears that Bengalis (Muslims and non-Muslims alike) acquired a taste for Arabic and Persian language. The high standard displayed in the literary style of these epigraphic texts, their aesthetic exuberance and calligraphic taste remind us the cultural continuity in different Islamic regions what can be termed as "globalization of the old world of Islam".
Epigraphic evidences suggest that Islam gradually assimilated into Bengali life harmoniously and became part of the ntural experience of the land, more as new civilization refreshing with a unique cultural dynamism rather than mere a bunch of ritualistic tenets, unlike what the religion is traditionally perceived these days. In spite of their many distinctive local cultural features, one soon discovers in these wonderful epigraphic treasures a vibrant message – unity within diversity – that is deeply rooted in the pluralistic Bengali culture in this eastern region of South Asia as much as in the overall Islamic culture in historical as well as in global context.